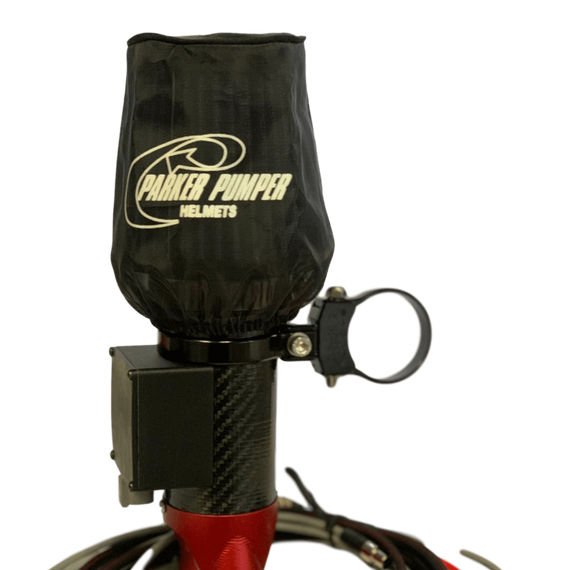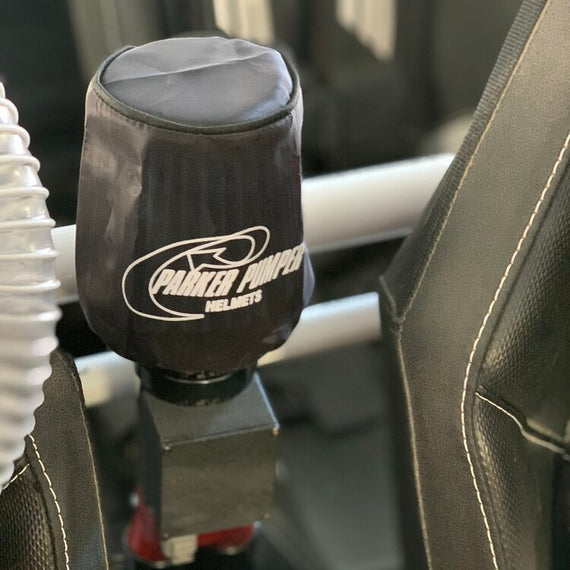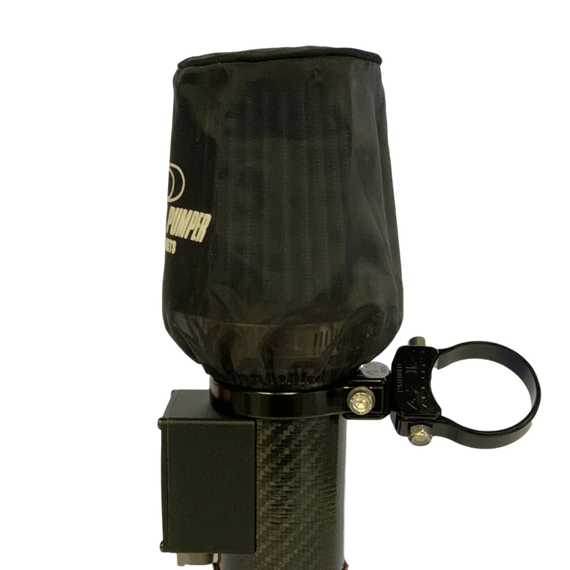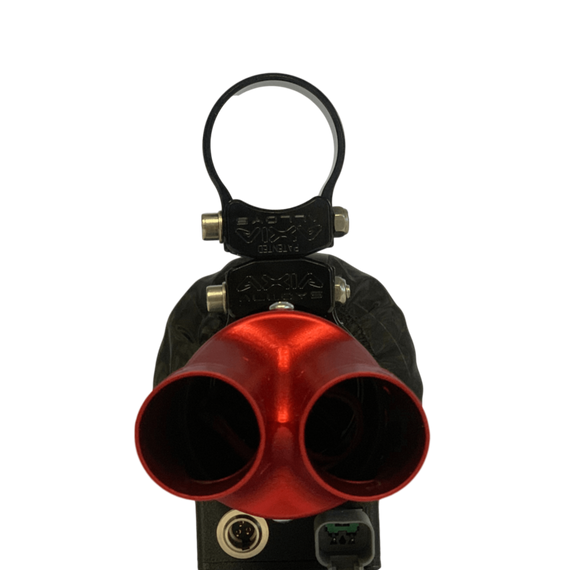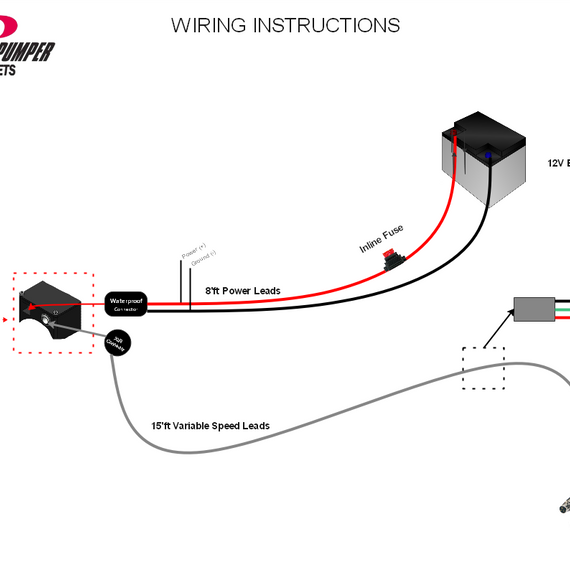 Xtreme Air By Parker Pumper
NEW (V3) Xtreme Air by Parker Pumper.
*Edit* we are low in stock on these units and shipping may be delayed. 
An aerodynamically designed system complete with variable speed, light weight, and smaller footprint make this unit stand apart from the rest. Parker Pumper is the original creator of the filter air systems and this time we've blow away the competition. Weighing in at a mere 13 ounces, the compact body is easy to mount in any vehicle and is capable of outfitting two racers. The knob, included in the package, goes from 0 to 3.2 amps at HIGH.
LIGHT WEIGHT: under 1 lbs in total weight
VARIABLE SPEED: control your fan speed from 0 to 100%
CARBON FIBER SHROUD: hardened epoxied woven carbon for
ultimate durability
OUTERWEAR PROTECTED: prevents dust and dirt particles from
breathing in harmful pollutants.
Kits vary.
Includes hose(s). On/ Off or variable dial option.
Mounts available in 1", 1.5" , 1.75", 1.875", 2", and  2.5" 
Please specify what size mount when purchasing.