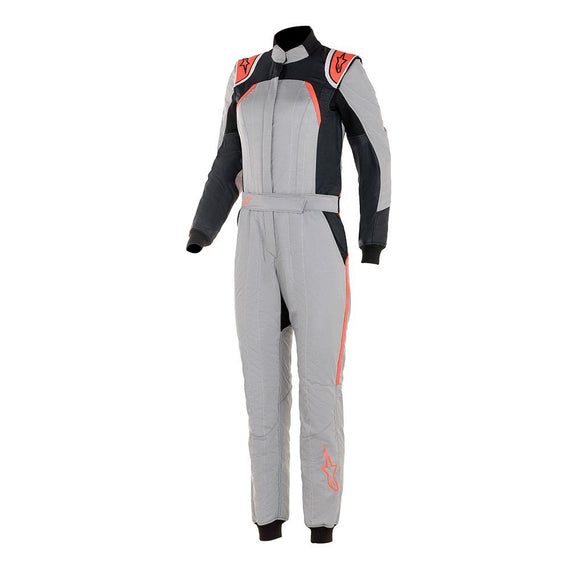 Construction:
Three-layer, lightweight suit incorporating knitted stretchable panels for maximum comfort and excellent breathability.
Alpinestars fully floating arm construction with stretchable knit fabric ensures minimal material resistance while driving.
Tall, ribbed collar for extended coverage and improved comfort.
Adjustable collar and belted waist for a precise fit.
Female anatomical torso, while the leg and arm paneling is patterned for an optimum fit while driving.
Alpinestars shoulder epaulette construction to facilitate the effective extraction of a driver in event of a crash
Protection:
Certified to FIA 8856-2000 homologation standard.
100% Aramidic outer shell fabric has exceptional heat and flame-resistant proprieties.
Key Features:
Ribbed, stretchable wrist and ankle cuffs.
Premium YKK double-slidered zipper personalized for a versatile and customizable fit
Thigh pockets offer convenient, unobtrusive storage.
Sold with laundry bag for convenience. The bag also helps protect the suits fibers.
Athletic/regular fit
Weight 305g/sqm.