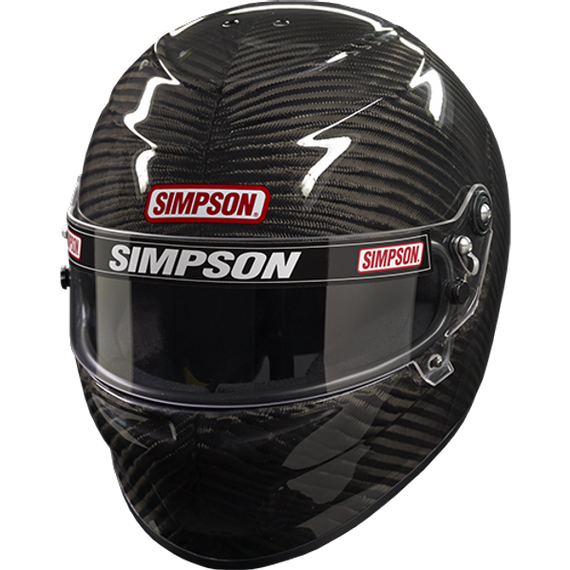 Simpson SA2020 Carbon Venator Racing Helmet
Carbon Venator - Shipping end-Nov. or early Dec. Please check back often or call us 800-654-7223.
Italian lightweight Carbon Fiber shell and assembly
Snell SA2020 certified
The Simpson Carbon Venator continues to be a racer favorite with upper-end features, lightweight shell technology and enhanced impact protection. Featuring a plush interior with gel ear cups and optional padded ear inserts.
Plush interior with Simpson branding on cheeks
Gel ear cups and optional padded ear inserts
Radio communication may be added
Head restraint ready
Top air and side air pipe options available
Snell SA2015 vs SA2020 …what's changed?
The Snell SA2020 testing requirements have changed a small amount and have now become more in line with the FIA 8859 Helmet Standard.Details:Increased velocity by 5-10% for impact testing on the 2nd hit across all shell sizes.Increased velocity from 5.7 to 6.0 m/s on the 54cm to 59cm size.Increased peak G threshold on the 54cm to 59cm size and 60cm-64cm size.