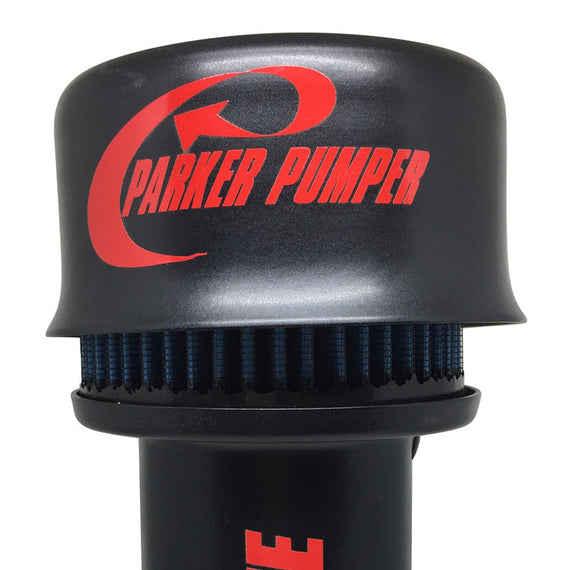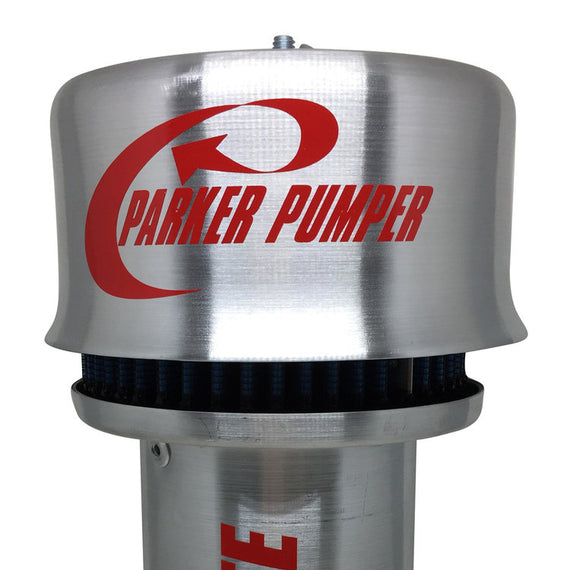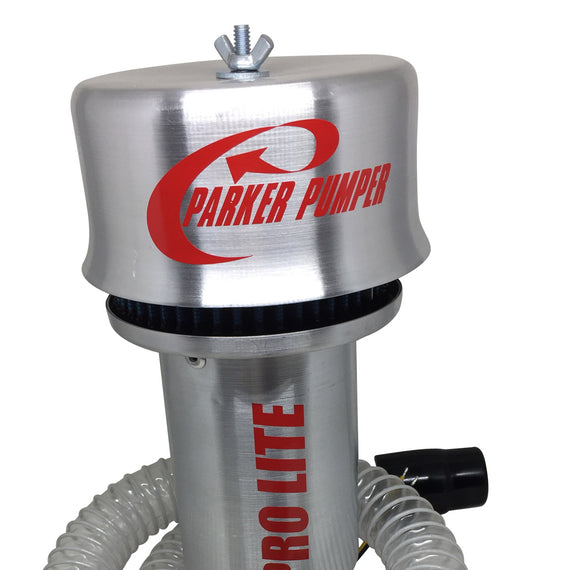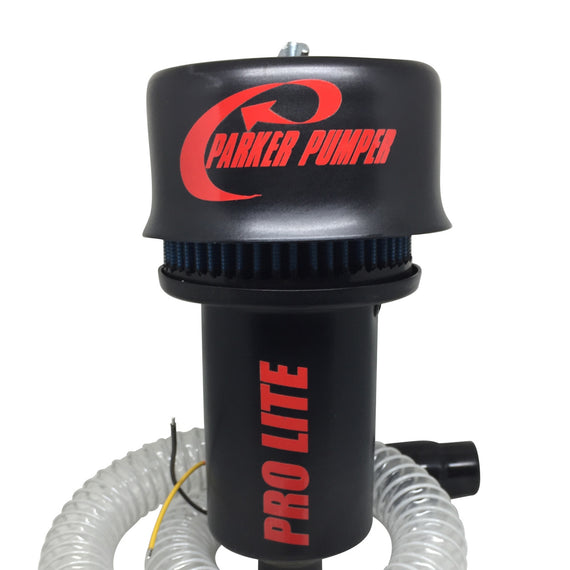 Parker Pumper Pro Lite Pumper
Introducing the simplest member of the Parker Pumper family.
The Pro-Lite filtered air system is created with a sleek, lightweight, aluminum body, an inline type blower and uses the same advanced filter technology as the original.
138 CFM
2.7 amps
Flexible Hose
Lightweight 1.55lbs
Single Speed
Mount and Wye available
Alum or Powder Coated flat black body
Deminsion: 10 1/2" height, 3 1/4" body, 5" width on bonnet
Single Speed. Replacement filters available.
Kit includes 1 4' hose and 2 way switch.