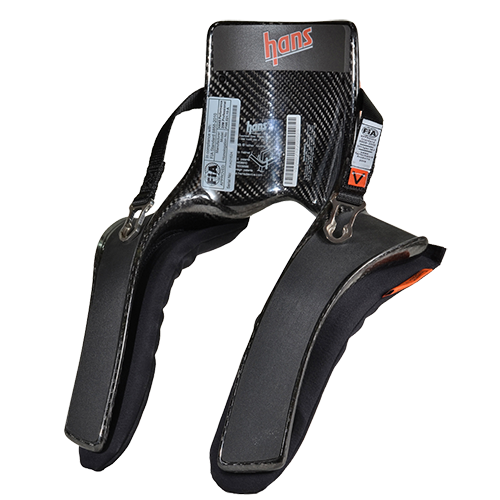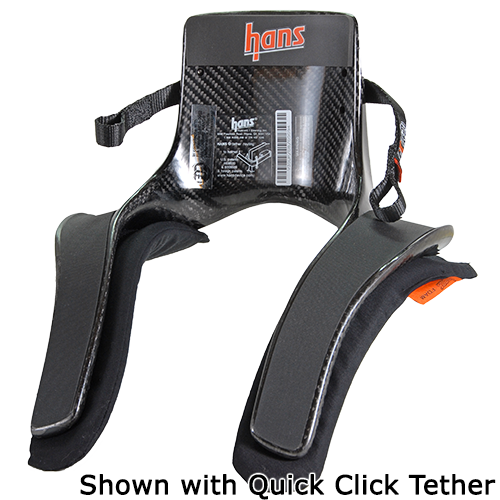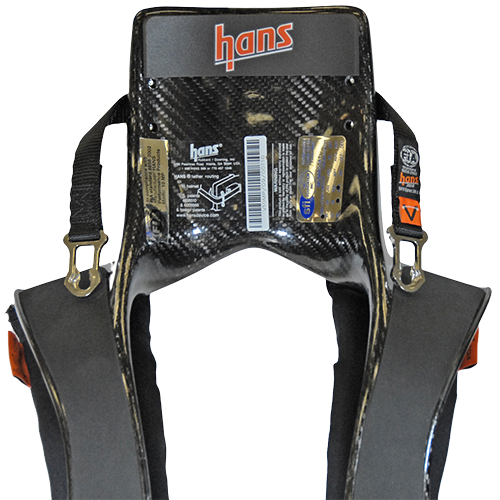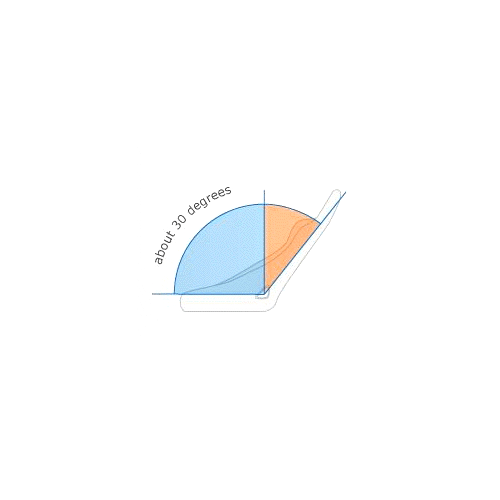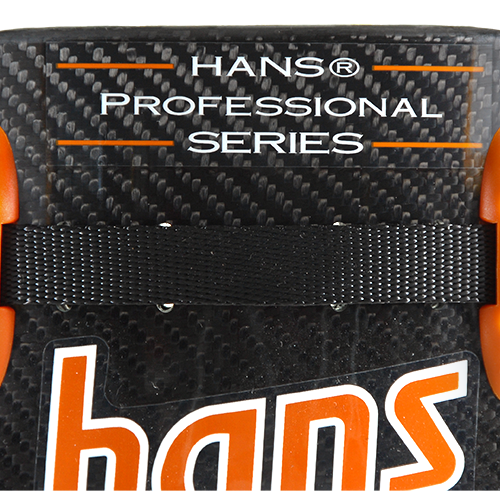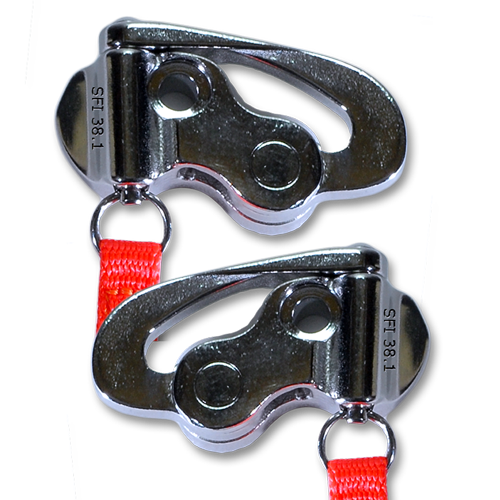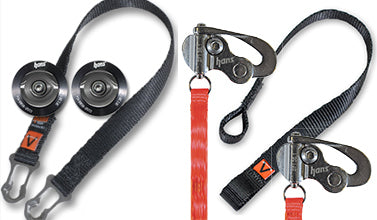 Professional HANS devices are SFI 38.1 certified, made from lightweight hand-laid carbon fiber in the USA. The HANS Professional device is worn by professional racers worldwide, including NASCAR's finest racers like Jimmie Johnson, Tony Stewart and Denny Hamlin.
Each HANS device is sold complete with two anchors (enough for one helmet), pads, and matching tether. Select standard button style (left) or Quick Click system with red pull string.
The Model 10 fits extreme upright seats like those found in sprint cars. It also is comfortable for some very thin drivers. Model 10 is available in size medium, only.
The Model 20, our most popular angle, fits upright seats like those found in most sports card, from Honda® to Lamborghini®. Fits most stock cars, drag cars, sprints, modified and similar. Available in 2 sizes - small and medium.
The Model 30 fits laydown seats like some Formula cars. It also is comfortable for larger drivers in sports cars in place of a Model 20. We no longer stock the Model 30 in the Professional Series. Please see the HANS Ultra Lite for 30 degree carbon models.
The Model 40, special order for vintage single seaters only. Available in size medium only.