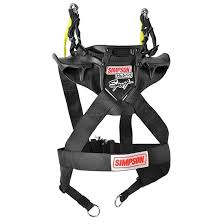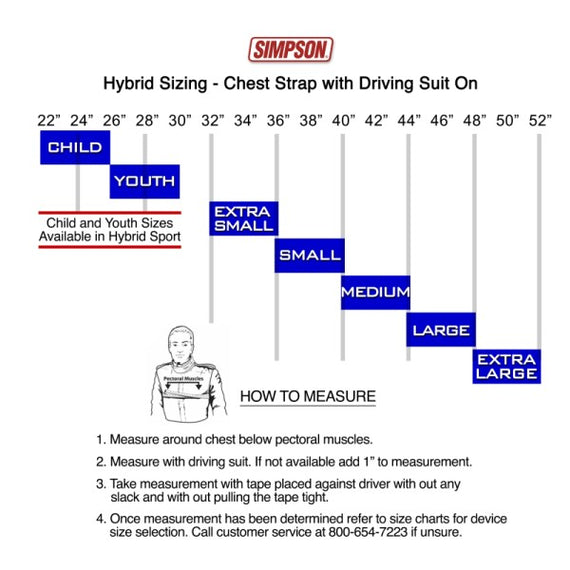 SFI 38.1 certified, FIA certification available. The Hybrid Sport from Simpson features a light-weight design using DuPont® carbon/polymer construction and provides maximum comfort and maneuverability with superior strength. Hybrids come race ready. The trusted low profile design disappears into the seat when worn and allows for easy in and out of the race car, eliminating the danger of becoming caught in other gear. The protection stays with the racer during multiple impact, flips and rolls.  
Features
SFI Certification- Standard.
Available with patent pending multi-tether system to enhance side to side movement
DuPont carbon polymer construction
Sleek, modern profile with defined wings for seatbelt containment
We can further customize your Hybrid Sport with any of the following options. The Seatbelt Anchor System is encouraged for drivers in markets such as Sprint cars and provides more stability to the driver in flips and barrel rolls. If you have questions or would like to order these options.
QR Tethers and D-Ring kit as standard.
Dual End tethers and M6 Anchors or Post Clip Tethers & Post Anchors, Additional $65.
Seat Belt Anchor System come with every device, unless requested without. To order without, please call.