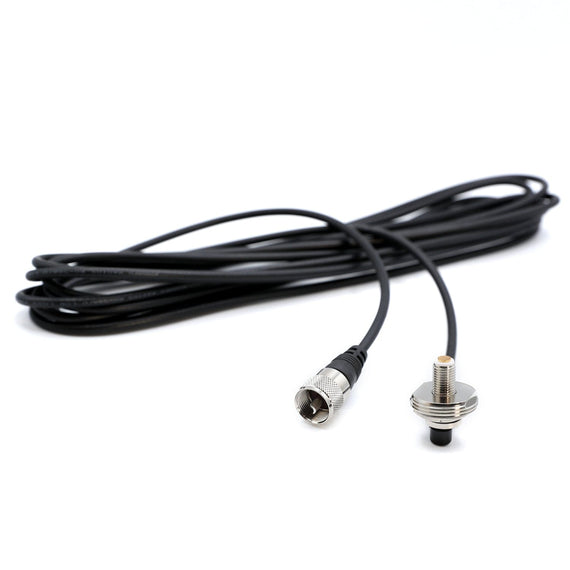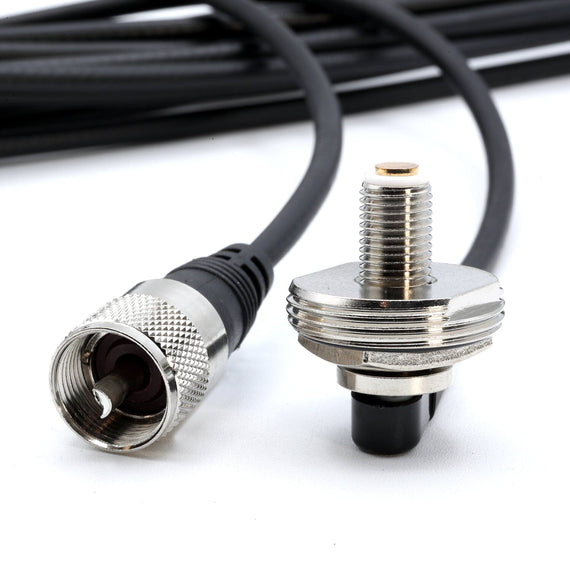 17 Ft Antenna Coax Cable with 3/8" NMO (TM) Thick Mount
Specifically developed for vehicles with thick roofs, this cable solution will help secure your antenna for roofs up to 1/2" thick.
Features 17' RG58A/U cable length with 3/8" NMO Mount and Standard UHF connector. If you need a different connector, please visit our Antenna Connector page for available products.
For mounting applications where a thick NMO mount is not required, click here.
DO NOT OVERTIGHTEN ANTENNA TO NMO CONNECTOR